Social media is vital for any business, but it can be especially valuable for winemakers. Utilizing platforms like Instagram, Facebook, and Tik Tok will give your winery greater exposure to potential buyers. It will also help your brand develop a more personal relationship with its followers by sharing stories from behind the scenes.
In this comprehensive guide, we'll cover why social media should form part of your winery's marketing strategy. So keep reading if you want to learn how to take full advantage of today's digital landscape and build an effective social media presence!
Why is Social Media Important for the Wine Industry?
By maintaining active accounts, wineries can expand their reach and promote awareness of their wines more cost-effectively than traditional marketing techniques. Furthermore, social media platforms are excellent for feedback and market research. This allows business owners to adjust course if needed to maintain customer satisfaction.
In summary, social media has redefined wine brands' role in achieving market success.
How Can Wineries Use Social Media to Boost Sales?
In this digital age, wine lovers are more connected than ever! So, how can you reach out to them?
Create a Community Around Your Product or Service
With the rise of the e-commerce market, winemakers now have an opportunity to create a genuine community around their products. You can now engage with your customers using great wine marketing platforms like Facebook, Tik Tok, and Instagram.
You will easily bring people together by posting likable content, such as wine tastings and exclusive offers. This way, you will gain loyal customers and a positive reputation. Social media has truly enabled winemakers to build a community for the appreciation of their product and develop long-term relationships with wine drinkers across the globe.
Drive Traffic to Your Website or Physical Location
Social media marketing is an excellent way for wine businesses to reach out to the world. The power of good strategy can help boost any wine's brand visibility and create an effective platform for exposure.
You can spread awareness of your products, events, or services to local customers by providing a presence on social media sites. For example, you can promote limited-time specials and offer exclusive discounts on particular items. With the right social media strategy, you can drive more traffic to your website or a physical location in no time!
Create Engaging Content That Will Keep People Coming Back for More
As the industry evolves, it is important to keep creating content that will draw people back to your wine brand and keep them engaged. You can do this through inviting videos, stylish visuals, creative copywriting, and digital storytelling. There are so many fun ways!
If you want to make a real impact, let us show you how to create quality content that will keep people coming back for more. With our expertise in digital marketing, we can help you turn your wine business into something special.
Whether it's increasing brand awareness or exploring innovative methods, we know how to tell the story that resonates with your target audience. You will gain consumer trust before you know it!
Build Relationships With Customers and Clients
Wineries can use social media platforms to build long-lasting relationships with other wine lovers. Potential buyers, for example, may be won over by pictures or videos of wine tastings held on-site. This is one way how you can inform existing customers and clients of product releases they might be interested in.
You should also take the opportunity to use social media to promote your product and connect personally with your customer base. Interacting with people on a regular basis makes them feel valued. It's a surefire way to build beneficial relationships!
Gather Feedback and Learn What People Think of Your Product or Service
Social media management is an important part of growing your brand reach in today's world. With digital marketing, businesses can easily connect with consumers and get direct feedback as to what they think of their services.
This is hugely beneficial in ensuring you make the right decisions and improvements that will result in positive outcomes for you. In addition, this feedback can provide invaluable insight into how people really feel about your brand. After all, social media is a direct channel to communicate with your customers, so you should take advantage of it!
The Art of Storytelling
There are many different ways digital marketing can help you bring people together!
Wine lovers are passionate bunch and love to share their stories. Participating in digital conversations and commenting on posts can strengthen your relationships with fellow enthusiasts. It can also open up opportunities for sales and acquiring new customers.
Create an Online Community of Wine Lovers
A community of admirers built on an online platform would be a great way to unite people worldwide. They could connect and discuss varietals and different flavors and make recommendations. Additionally, this would benefit any wine brand by sharing its unique story with potential consumers.
From veteran connoisseurs to those just starting out, an online community allows everyone to learn even more about their favorite drink, irrespective of their expertise level.
Share Photos and Videos of Your Wine Tastings, Dinners, and Other Events
Creating video content and beautiful, classy photos and sharing them with your audience is a great way to build excitement and interest.
Posting video clips from various events will give viewers a more personal experience of your brand. It will also provide the opportunity to show off some of the exciting happenings around your professional setting.
Think of video as adding an extra layer of depth to each post you share. Users won't just read about how amazing that special dinner was – they'll see it too!
Analyze Your Past Performance and Improve Your Content
Analyzing your past social media performance is the first step to improving the content you post online. Without looking back, it can be challenging to determine what works and what doesn't. Don't worry – if you need help with social media management, we can assist!
Finding a quality social media marketing agency for wineries can feel like a daunting task. Yet it is essential if you want to make the most of each posting. So instead of worrying or struggling alone, reach out to us and have confidence we will help you succeed!
What You Shouldn't Do
Do you know what activities could potentially harm your chances of achieving your goals? There's more to it than simply selling great products. Understanding which actions will set your company back is key if you want to grow a thriving presence on social media!
So, let's take a look at the main things you absolutely shouldn't do:
Don't Buy Your Social Media Followers
When it comes to successful branding, buying your social media followers is a shortcut you don't want to take. While purchasing followers may seem like an easy solution for getting your winery noticed online, it won't do you any good.
False followers won't engage with your content and won't offer any long-term benefits. Instead, having real, loyal people online will reinforce brand recognition and attract future customers.
Don't Be Negative
Digital marketing through social media platforms is essential for growing a business. However, it is not only about what you say but how you say it!
Focus on staying positive in your posts. It will help boost engagement and spread an overall message that leads to long-term success. A positive tone helps attract people, keeping your digital presence meaningful and entertaining.
Don't Spam People With Irrelevant Content
It's important to be mindful of internet etiquette when considering what type of content to share. You must ensure that your social media accounts are not clogged with spam content but offer value to the outside world.
To maximize the reach, wineries should focus on creating content that has relevance and resonance with their target audience. It will enable you, an owner, to build trust and long-term relationships.
What Will Happen if You Get the Marketing Right?
Would it make a difference to your winery? Absolutely! If done correctly, having an effective digital marketing campaign will increase brand awareness and build customer loyalty. It will also attract new customers and drive more sales!
Utilizing search engine marketing and ecommerce strategies will result in higher brand visibility. This is your ultimate goal. If you do it right, it is possible to reach a wider audience than ever before!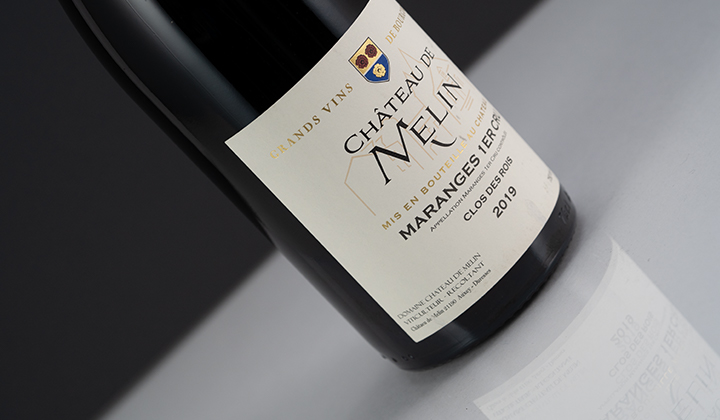 Are You Ready to Get the Recognition You Deserve?
If you want to be recognized for your fantastic wine and quality service, now is the time to let everyone around you know. However, we know how hard and time-consuming it can be to do all the work alone.
We are dedicated to helping you get all the attention and acknowledgment you deserve. Through content marketing, search engine optimization, and email marketing, we will craft a strategy to ensure you stand out from the crowd.
Our thorough knowledge enables us to design campaigns and ads to establish and solidify your online presence. We are passionate about helping you reach your goals and understand the market better.
MA Team has what it takes to ensure your name is well-known in the wine industry. We can't wait to get started!