For a successful business owner, marketing is a process that begins but never ends.
Did you open a new dental office or has your dental practice been around for a while now? Either way, you probably need new patients.
Improving your marketing strategy is the best way to boost your business's growth. Good marketing attracts new and keeps the existing patients.
Bear in mind that simply putting your name out into the world won't always work. Your goal should be to show your patients how much you care about them.
This list of simple but effective dental marketing ideas should help you increase your reach.
Free Dental Marketing Consultation
1. Take Your Social Media Marketing Seriously
Whether you are a new dentist or a well-established one, you'll want to attract new patients. You'll do this much easier if you get on social media.
Social media presence brings new customers for almost any business, and this includes dental practices. Think about your services and which social media platform would work best for their promotion. Creating a Facebook business page will probably be among your first dental marketing steps. The next one is to set up a rhythm of publishing your social media posts and stick to it.
When you're choosing what to post on your social media accounts, always go for the most engaging content. Post relevant information, educational images, infographics, statistics, or start giveaways. Remember—organic engagement comes with time.
If you want to speed up the process, you can run paid marketing campaigns on Facebook and Instagram. Since your target audience is the local population, your campaigns will be less expensive but convert better than larger ones. You should have a great return on investment.
2. Use Social Media to Target the Locals
Your primary audience is the local population. That's why all your marketing strategies should be optimized for locals. This practice is especially important for your social media marketing.
When you are launching Facebook ads, for example, make sure you define your audience well. This primarily means defining the radius distance from your office that you want the social media ad to cover. Your radius shouldn't go above 30 miles. You can also use zip codes to define the reach of your Facebook ads.
In addition to geo-targeting, a thorough dental marketing plan also involves demographic targeting. Social platforms offer a lot of targeting filters. This is why they are the best means of fine-tuning your demographic targeting strategy and reaching your potential patients more easily.
Social media platforms allow you to target people depending on their gender or relationship status. Why is this important for someone who is advertising a dental practice? Because women are more prone to go to regular checkups than men are. Additionally, women with children are highly likely to make appointments both for themselves and their children.
Still, every neighborhood has a different population. So, play around with filters and figure out which demographic ad filters work best in your area.
3. Use Video Marketing
Videos are back as one of the most attractive marketing tools. Creating videos about dental services and oral health is a great way to market your dental practice and expand your reach.
Your video marketing can include promotional videos. However, don't only focus on promoting your services. Remember to share educational, entertaining, and informative video content as well.
You don't have to make long YouTube posts. Short videos are okay as long as they are engaging and talk about a topic that concerns your audience. Here are a few things you can do:
Give quick dental care tips
Answer patient questions you get frequently
Share patient testimonials
Present your office
To get your video online you can use various marketing channels, such as social media, your website, or the newsletter. Which channel you'll use depends on the topic of each video.
Free Dental Marketing Consultation
4. Get Your Practice on Google My Business
One of the first steps towards your business promotion is creating or claiming a listing on Google My Business. This will give your potential patients an overview of the info they need to make an appointment with you.
Only claiming the business listing isn't enough to attract new patients, though. You should make your listing stand out by:
keeping the hours, address, and contact updated
featuring some photos of the office and the building entrance
adding the reviews section
publishing posts regularly.
Google My Business page is also significant for your efforts in targeting the local population. When they search Google Maps for a dental practice in your area, it will give them a list of all the local dental offices. If your listing looks polished and has available reviews, they will dial your number. You will also target your prospects more easily if you add a local keyword into your Google My Business name. For example, a name like Tennant Dental Maywood will rank better on Google Maps than the one without the toponym included.
Google My Business listings help dental practices show up on other Google-related services as well. This includes Local Search, Knowledge Graph sections, etc.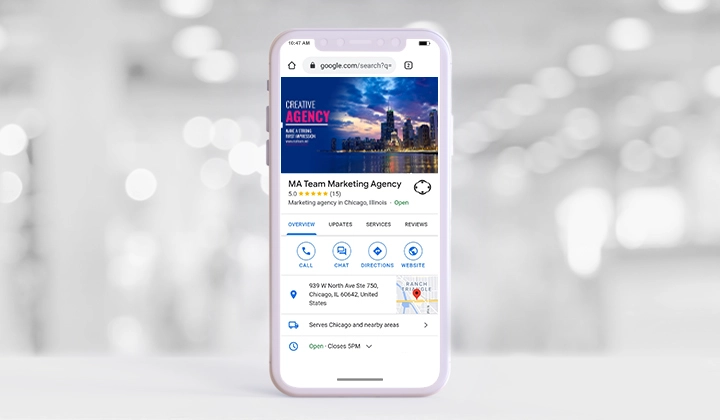 5. Ask Your Patients for Reviews
You can ask your patients to leave their comments and rate your practice via:
Google reviews
Facebook recommendations
Your website's testimonials section
Your guestbook at the office.
Online reviews should boost your local search rankings, while the positive comments will encourage new patients to choose you.
Patient reviews aren't only a way to attract new patients. You should also see them as valuable feedback for your service. Take them seriously and share them with your staff. For example, if you discover that your dental team is not as welcoming as they should be, bring this to their attention. Encourage them to be more professional and mindful of patients' needs in the office.
In case your team receives positive reviews online, be sure to acknowledge them as well. It would also be good to reward professionalism with a symbolic bonus. It is a good internal marketing move and will encourage your staff to keep up the great work. Rewards can be free lunches or gift cards for a local spa. If your teammates see that you care about them, it will reinforce their employee loyalty.
6. Advertise via Google Ads (Google Adwords)
Many people will head straight to Google with any problem they have. This applies to dental issues as well. Google Ads (previously known as Google Adwords) makes sure the right people see your practice information at the right time.
An ad that targets particular dental services, products, or treatments will increase your chances of reaching potential patients. The great thing is that you can start your ads today, stop them tomorrow, and select a budget that fits your pocket. Google Ads is the type of dental marketing you want to be running all the time with a limited budget.
Consider adding your ads to Google Maps for an extra visibility boost. You can do this by enabling the location extension for your Google Ads account. Your dental practice will appear in the search results as well as on the map. This way you'll make it easier for the new patients to find your office by simply following Google's navigation. Feature Google reviews on your listing, and you'll have a full promo package.
7. Launch an Attractive Website
A website is the staple of every digital marketing effort. Make your dental office's website accessible, engaging, and easy to use. Also, keep in mind that people will perform most searches for these services on their smartphones. This is why your website also needs to be mobile-friendly.
A perfect dental website is easy to navigate and has the contact info clearly stated. Make sure you find a visible place to point out your:
Office phone number
Location
Work hours
The "Schedule Now" button should also be present on the home page. It can either lead the visitors to an online scheduler or initiate a phone call to your office. In any case, it makes it much easier for them to contact you.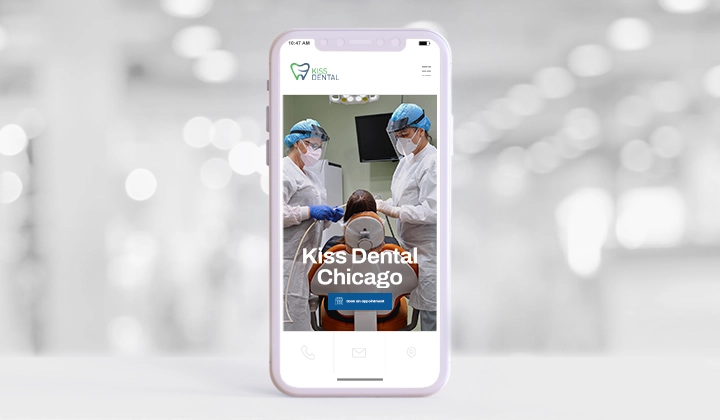 8. Set Up a Blog on Your Website and Write Regularly
Blog posts that offer professional oral health advice are a great way to drive traffic to your dental office's website. This, in turn, helps convert casual visitors into new patients.
Content for the blog should be relevant, informative, educational, and entertaining. Observe it as a direct reflection of your patients' concerns.
Post regularly and try to cover as many topics related to frequent dental issues. Also, add social media buttons for sharing and likes to extend the reach for your content.
Check out some ideas for blog post titles:
How can I prevent cavities?
Is charcoal dangerous for my teeth?
Should I use whitening strips?
How often should I visit my dentist?
9. Enable One-click Bookings for Your Dental Practice
You can give your potential patients an option to call you as soon as they open your website. To do this, add a click-to-call button to high-traffic website pages. If your website visitor clicks this button, it will automatically dial your office number. This goes for both mobile and web versions of your site. Those trying to dial from a PC would need FaceTime or YourPhone apps installed.
Yes, everyone is accustomed to digging through search results for the necessary info. Yet, people still love shortcuts. With these one-click call buttons, shortcuts are exactly what you can give to your prospective patients. They will see them as an instant link to their local dentist.
Another similar and handy feature is an instant scheduling button. It will make booking easier for your old and new patients, especially those who don't like making phone calls. This button should lead to a separate scheduling screen. There, your patients can find an opening in your schedule and book the visit themselves.
10. Optimize Your Website for Search Engines
If you want to improve your online presence, SEO is a must. It will help you climb up the search result ranks and increase the number of website visits and new patients.
High ranking is important because most people reach only as far as the second page of the search results. So, if you appear among the top results, your website traffic should grow, as well as your number of appointments.
Check out these tips that should help you improve your overall SEO:
Technical SEO should be at the top of your priority list. This includes making sure your website is mobile-friendly and loads fast. An average internet user is short on patience, so your content mustn't take too long to load. If it does, many of your visitors will give up and go for another website—your competitor's.
Start your On-Page SEO by using your main keywords in the headlines. Also, include them in the rest of the text naturally. Repeating one phrase and keyword stuffing won't help you. Rather, use variations and synonyms of your main keyword.
Never use the same keywords or headlines on multiple pages. Doing this will lead to "keyword cannibalization". In other words, all pages optimized for the same search terms will compete with each other. This will "confuse" Google, and it will push out your website to the second page.
It is also important to include local SEO in your optimization efforts. This means using the local keywords so that you attract the website visits by the locals. They are your target audience and most likely to become your regular patients after all.
11. Use Emergency Keywords in Your Website Search Engine Optimization
Many people don't start searching for a dentist before it's an emergency. This is why it's a great dental marketing idea to make sure you pop up in the results for these Google searches as well. So, don't forget to include emergency keywords in your SEO strategy. However, don't employ this marketing tactic before you are sure you can accommodate emergency procedures.
12. Use Schema Markup on Your Website
Schema markup, or structured data, is a semantic vocabulary of tags. It helps search engines better understand website content. If you add it to the HTML of your website it can significantly boost your position in the search engine results, especially for local terms.
Do you have a frequently asked questions section on your website? If you do, schema markup can help some of your answers appear in Google's People Also Ask search result section. This way your website traffic will go through the roof. That's why this is among the best dental marketing ideas we can give you.
13. Be Among the First Local Dental Practices to Create an Account on Zocdoc
Many people today, primarily millennials and zoomers, don't like talking on the phone. This is especially true when it comes to formal calls such as making doctor appointments. Creating an account on ZocDoc will allow many digitally literate dental patients a chance to book their appointments through their preferred method of communication. They would appreciate this convenience.
ZocDoc is an app that enables patients to find the medical specialists they need. Some of the search parameters are the doctor's specialty, the type of insurance, location, and availability. This app covers medical professionals in major cities and some smaller ones.
If you don't like ZocDoc, try some other scheduling software. If you don't like ZocDoc, try some other scheduling software. There are plenty of them, so choose the one that will have your schedule available to both new and existing patients.
14. Include Emails Into Your Dental Marketing Strategy
Email marketing is another cost-effective way to bring more patients into your office. You'll probably need to ask for each of your patients' contact to send them appointment reminders. Use this info to market your dental practice. Once you get a patient's email address, send an occasional greeting, promo email, or useful info. Make sure you don't start spamming, though.
Send birthday or holiday greetings to your patients to show that you're celebrating with them. In case you are involved in your local community efforts, send a summary of what you did. This is how email marketing will help build your reputation as a caring member of the community.
Also, include emails containing useful info. Anything related to dental health and hygiene tips is a good focus. In case you start rewarding customer referrals, make sure you notify your current patients. More importantly, remember to send out emails if your office address or contact details change. You need to keep your patients updated.
These small email communications are an opportunity to take your brand marketing to the next level. It will help you connect to your patients personally. Each of these emails will also serve as an indirect reminder about their check-ups with you.
15. Send SMS Appointment Reminders
Among all the marketing ideas on this list, appointment reminders can't be observed as an overt marketing method. However, they are a way to make sure your patients keep visiting you. This is a good dental marketing idea as long as you don't overdo it.
Text your patient's reminders of their appointment a day or two in advance. This will reduce your no-show rate.
Another easy retention strategy involving text messages is sending reminders about annual check-ups. Your busy patients will appreciate that you care about their dental health enough to remind them to drop by.
16. Use on-hold Marketing
The time that your patients spend on hold, waiting for you to answer the phone, can be used productively. Here's a marketing idea: personalize the on-hold music and add a voiceover. This way you can promote your services while your patients are listening.
Change the music during holidays and the voiceover depending on your promotions. The voiceover feature shouldn't cost much. Use it to present offers, loyalty programs, ask for a rating, and so on.
Remember one thing—make it unique. This time is a great opportunity to tell your patients a story.
17. Print and Distribute Business Cards
Never forget the power of a business card in hand. People are bombarded by various marketing materials online, over the phone, and on TV. Many can't help but tune out all that noise. But handing out business cards gives people a physical object to focus on. If you choose a distinct design, you are sure to make an impression and stand out from other dental practices.
Go for high-quality cards. Do a type of print that will give your patients an option to write on them, for example. Some of your patients are still old-fashioned and analog. They like to have their appointments written on a piece of paper. Why not make a business card that would have all the info they need for their next appointment!
18. Give Away Promotional Products
Promotional products are a proven way to maximize your marketing efforts. Well-chosen giveaways can help spread the word about your services.
Patients will be delighted to receive a gift, especially if it's something they can use daily. Check out a few examples of promo products ideal for a dental office:
Tooth-shaped dental floss keyring
Toothpaste squeeze
Dentist check-up themed coloring book for the youngest patients.
Find some more great gift ideas on this link.
19. Launch a Joint Marketing Campaign With Another Business
Ask other businesses in your city for a promotional partnership. You can choose a professional from a similar line of business or a completely different field. The important thing is that you trust them. Work only with businesses on which you can rely to support your spotless reputation.
Another thing you must have in common with your business partner is the target market. For example, an orthodontist would be an excellent business to get referrals from. Of course, this applies only in case you don't offer these services yourself. Any other dental or medical professional whose services don't overlap with yours is a good choice for a partner.
You should also think about reaching out to the local real estate agents. Offer them a discount at your practice if they refer new people in the neighborhood to you.
Free Dental Marketing Consultation
20. Send Out Neighborhood Welcome Cards and Holiday Greetings
Lists of new homeowners are accessible from many sources. You can use this info to send out "Welcome to the Neighborhood" cards as direct mail to get new patient leads.
Some of the dentists send Christmas and seasonal greeting cards to patients as well. Think about whether your patients would like to get an electronic card more or the paper card in direct mail.
These cards can have a two-fold effect. Firstly, they serve as an expression of appreciation for continued customer loyalty. Secondly, they can also serve as a reminder of the importance of dental care.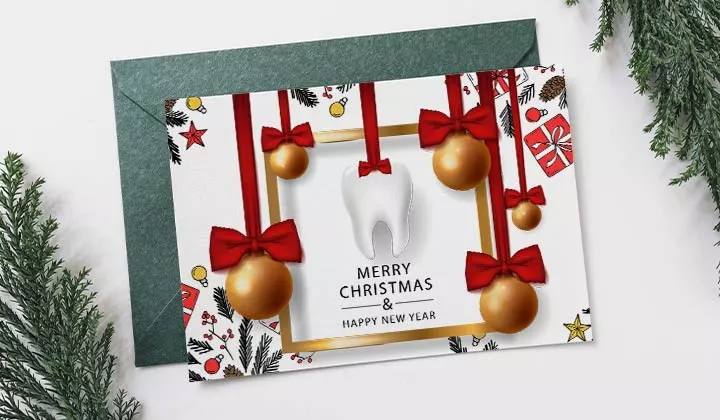 21. Contribute to the Local Community
Patients will feel connected to your dental practice if they encounter it outside the office. To make your presence known, you can donate branded items for local events.
People will put their dental health into your hands only if they are sure you are a serious and reputable professional. To create a good reputation in your community you can:
Sponsor local fundraisers
Sponsor a small league team
Offer educational tours of the office for the local elementary schools
Join and even have your team involved in the local volunteering events
This will earn you the community's appreciation and trust and help you attract new loyal clients.
22. Offer Discounts or Free Exams
Everyone loves a free deal. This is why a promotion can be an excellent way for a dentist to get the word out about a new service. It is also a useful marketing tactic if you have a new dental office. Just make sure you're not offering the same thing as all other dental offices.
You can offer a discount plan for your patients if they pay a package upfront. For example, cleaning and dental work for a reduced price. You can also give away dental discount cards, which they present at each visit to get a discount on services. There are also stamp collection programs. Once a patient collects a certain number of stamps, they get a reward. First-time patients can get one complimentary service. These are all simple but effective loyalty programs. The leading idea behind all your offers should be to retain a patient instead of just using a free offer.
For this marketing move to work, your advertised offers should be special enough to catch patients' attention. You also need to make sure your service is outstanding and that you have a follow-up communication system. This way you'll make sure the free visits count.
23. Set Up a Patient Referral Program
If your patients are satisfied with your work, why not reward them when they spread the good word about you?
You can go about this in a few ways. One is to put up a notice board in your waiting room and post your referral program details. Another is to describe the program in a brochure that will come in your welcome pack for each new patient.
When a referral makes an appointment with you, send a thank you card to the patient who recommended you. You should also make sure that the recommenders get their reward smoothly and timely, so you maintain your reputation.
This marketing method provides immediate gratification and makes your patients feel great when they refer patients to you.
24. Consider the Benefits of Guerilla Marketing
Digital marketing is important, but reaching the local market can be a lot easier if you get into the spotlight of the local press. This will get you the attention of the patients who aren't online.
Guerilla marketing is a form of offline marketing that will get you this sort of attention. Using this marketing tactic means doing something worth mentioning in the local media.
A captivating billboard or a strategically placed banner that's intriguing the passers-by is a great move. Even if you are a new dentist in town, this is a great dental marketing move. You'll make a boom and attract the attention of many prospects.
Dental Marketing Ideas – bottom Line
Which of these dental marketing ideas seems the simplest to you? Pick it out, apply it ASAP, and observe the effects. Your office should start filling up soon. Then, proceed with the rest of the tips.
For any dental marketing strategy that you have difficulties with, don't hesitate to reach out to us!